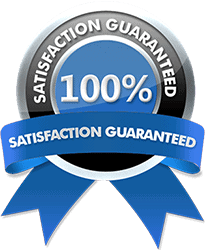 How level 3 credit card processing works
LEVEL 3 CREDIT CARD PROCESSING

Credit card processing fits into three different levels: Level 1, Level 2, and Level 3. As you go up levels, your business is required to add more information in order to process a transaction. Typically, most businesses can stay at Level 1, however, depending on the type of cards you take, the amount you're processing, and the information you need to gather in order to secure a transaction, you might qualify for a higher level. This includes Level 2 credit card processingand Level 3 credit card processing.
HOW LEVEL 3 CREDIT CARD PROCESSING WORKS
As mentioned above, Level 3 credit card processing works similar to Level 1  and Level 2 credit card processing. However, the higher levels you go when accepting payments, the more information is required in order to process. With Level 1, card data is typically associated with consumer transactions. With Level 2, you require a tad bit more information such as customer codes and tax amounts. With Level 3 credit card processing, you'll need all the same information as Level 1 and Level 2, with an additional capture of specific line item data. That data includes invoice numbers, tax amounts, item descriptions, and more.
COMMON QUESTIONS ABOUT LEVEL 3 CREDIT CARD PROCESSING
What businesses typically qualify for Level 3 processing?
While most businesses can stick to Level 1 processing, there are certain types of businesses who benefit from Level 3 processing. Those businesses sometimes include:
IS IT MORE EXPENSIVE TO PROCESS LEVEL 3 CREDIT CARD TRANSACTIONS?
Not usually. In fact, Level 2 and Level 3 card data qualifies for lower Visa and MasterCard interchanges rates. For more on pricing and interchange, click here.
DO I NEED SPECIAL EQUIPMENT TO PROCESS LEVEL 3 CREDIT CARD TRANSACTIONS?
A standard terminal generally will not support Level 3 transactions. Because there is extra levels of data required for processing, your business might need specialized software that you can access via a secure website application such as a virtual terminal or payment gateway. This type of equipment allows you to key enter line item data for each transaction.
WHAT INFORMATION DO I NEED TO PROVIDE TO PROCESS A LEVEL 3 CREDIT CARD TRANSACTION?
To submit a Level 3 credit card processing transaction, you might be asked for the following information:
Transaction Amount
Date
Tax Amount
Customer Code (sometimes referred to as a Purchase Order number)
Zip Code
Merchant Minority Code
Merchant State Code
Ship From Postal Code
Destination Postal Code
Invoice Number
Order Number
Item Product Code
Item Commodity Code
Item Description
Item Quantity
Item Unit of Measure
Item Extended Amount
Freight Amount
Duty Amount
Our software allows you to default this information to ensure time efficient transaction processing of level III
IS IT SAFE AND SECURE?
Like all our credit card processing measures, Level 3 credit card processing is just as safe and secure. In fact, it's typically more secure because it requires an extra level of information in order to process the transaction. This reduces any potential fraud or chargebacks to your business.
This article was published by gravity payments
For more information please visit or call:
Toll Free:  1-877-415-8627
 Local:  240-329-9424